- Cakes ... Cakes and and more cakes :
"A party without cake is really just a meeting." - Julia Child.
Julia Child was right. A party without a cake is incomplete and just some sort of a boring meeting , Here in Germany and everywhere I go, every party is celebrated with a cake. In Germany where I live now, in every potluck party is a celebration of cake. Almost all houswives who are invited to the party will be bringing a cake which they baked themselves. Every female member of the family has one recipe which they keep for baking during special occassions and for every season, they bake special cakes. 
Everywhere are also bakeshops and Conditorei where cakes are available anytime. The bakeshops prepare as many cake as they can daily and for me who came from a country where baking is not a thing to learn, it is always mesmerizing to find different kinds of cake in bakeshops and in groceries where ready.made cakes are also available. Cake is a part of Germany's cuisine and even Austria, where they take their "coffee time" seriously. 
Pictures below are some of the cakes which became a part of a great party. 
Julia Child, you are right, indeed!!!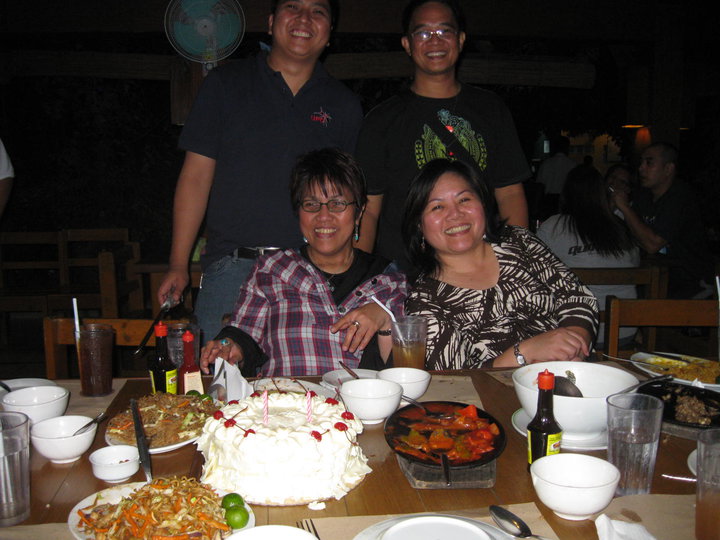 In Houston, Texas - in a Mexican Panaderia (Bakeshop)