Glossary Y
Yufka refers to ready-made very thin and delicate pastry dough or leaves used in Turkey and Greece for making sweet and savory dishes with fillings and stuffings, like Baklava and Börek/Boerek, respectively. 
Yufka which are sold in plastic packs are sometimes available in big supermarkets. If a Turkish foodshop is nearby, Yufka will definitely be available. If it is not readily  available, sheets of phyllo/filo dough can be use as a  substitute.
I encountered my first Yufka when I discovered a small Turkish shop nearby my home. I was so happy to find there, almost everything I want, like Lentils, preserved chilis, Olives, Eggplant, Banana pepper, Spinach, Chickpeas, Fresh herbs and spices, like Parsley, Dill  and most especially, the fresh Coriander which is my favorite.
Yufka is a work of a great cook. It is as thin as a paper, soft and delicate, like it was rolled and flattened and rolled again to arrive at the final product. I salute those Turkish housewives and cooks who still make Yufka today. It is truly an amazing food invention. I made my first experiment with Yufka, I think I failed, but now I know better how to handle Yufka. 
The pictures below is a pack of Yufka, I bought in this wonderful Turkish Foodshop where I only need  10 minutes to reach by foot. Now, I am excited to make Börek and maybe later my first Baklava and Im sure I will already be a Yufka friend.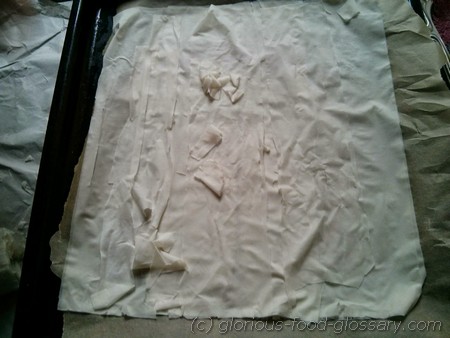 Who will think that it is a dough, it looks like a very delicate thin textile. It is none other than Yufka.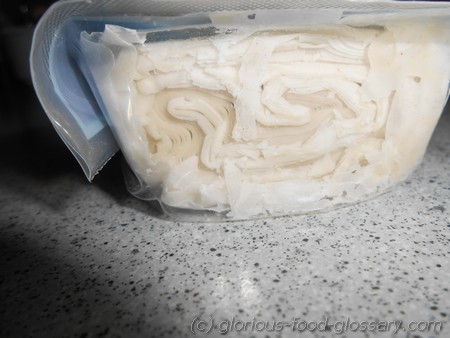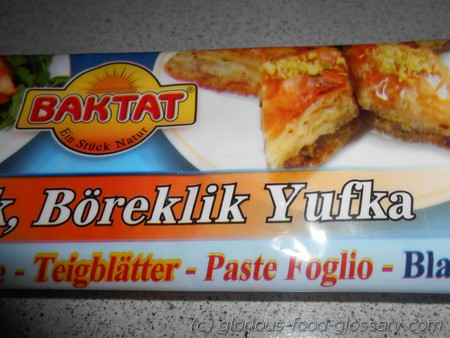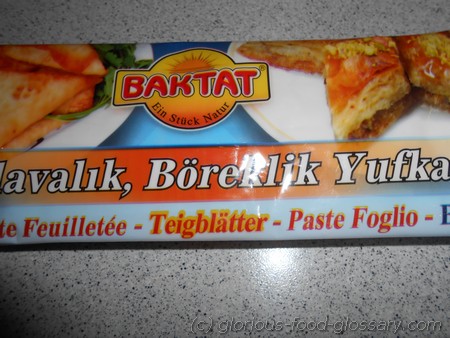 Yeqarya Sinnig refers to a green pepper that is stuffed or filled with onion. Sinnig is one of Ethiopian's dishes which is usually serve as a side dish. Yeqarya Sinnig is also called Sinnig.
Yaki-Onigiri is the Japanese for grilled rice balls. Onigiri are rice balls made of cooked rice and usually wrapped with a nori seaweed Yaki-Onigiri is also spelled Yaki Onigiri.
Yakimono
refers to "Grilled food" in Japanese. Also, Yakimono refers to broiling, pan-frying and baking in Japanese. Yakimono or broiling in Japan is a very early form of cooking that dates from way back. Yakimono is broadly divided into two (2) categories based on how the food is cooked or the heating method: Direct broiling and Indirect broiling. (1) Direct Broiling involves cooking food under or over a naked flame, using skewers or wire mesh. (2) Indirect Broiling means that foods are cooked by putting a metal or stone between the heat source and the ingredients, or by wrapping in paper or foil prior to broiling. Proper skewering techniques and controlling the heat are important elements for successful Yakimono. Yakimono is also categorized based on Preparation Method: (1) Salt-broiling: the
basis
of all other broiling (2) Tare-Yaki: broiling while basting or brushing on a
sauce
. "
Teriyaki
" is a variety of Tare-yaki. (3) Tsuke-Yaki: broiling foods that have been pickled in a sake paste or
miso
paste prior to broiling (4) "Cosmetic" broiling: this broiling method affects the look of the dish, and involves the use of egg yolk, sea urchin roe, sesame seeds, etc.