Glossary J
Jalebi refers to an Indian dessert wherein a mixture of flour, milk powder and yoghurt batter is pushed through a narrow funnel into deep frying oil to produce golden curly crispy rings.
Jalebi is served cold or hot in syrup
Pictures below of Jalebi
This is a picture of Mini Jalebi sold in a night street food market in the center of Coimbatore, Tamil Nadu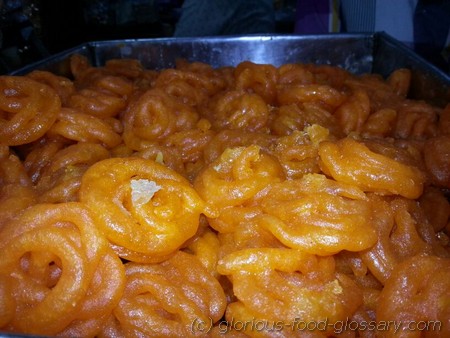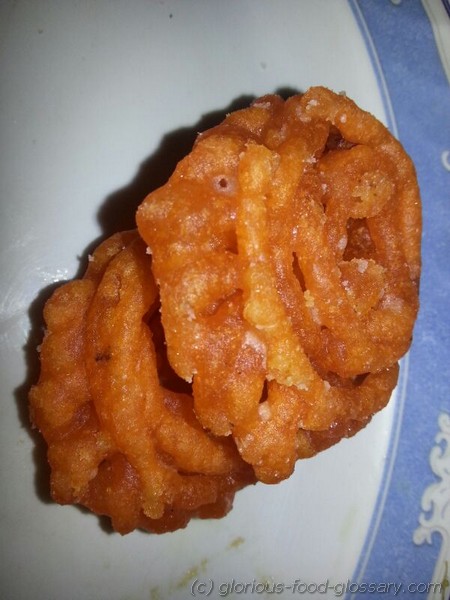 Below is a pictures of Jalebi which I made the first time I visited my favorite Himalaya Bakeshop in Allepey, Kerala, India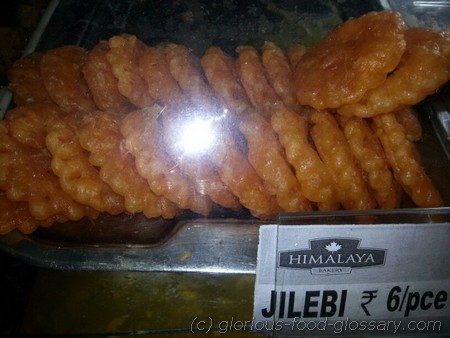 Jeju refers to Jeju Island which is the largest island in South Korea and Jeju Province is one of the nine provinces of South Korea. The province is situated on the nation's largest island of Jeju.