These roaming vendors earn their living through decent and hard means and yet, they are always present in daily lives of many Indians day in and day out come rain or shine
Here are the pictures of these hard-working people. So many of them are really so enterprising and will do whatever they can to bring their goods around to more customers.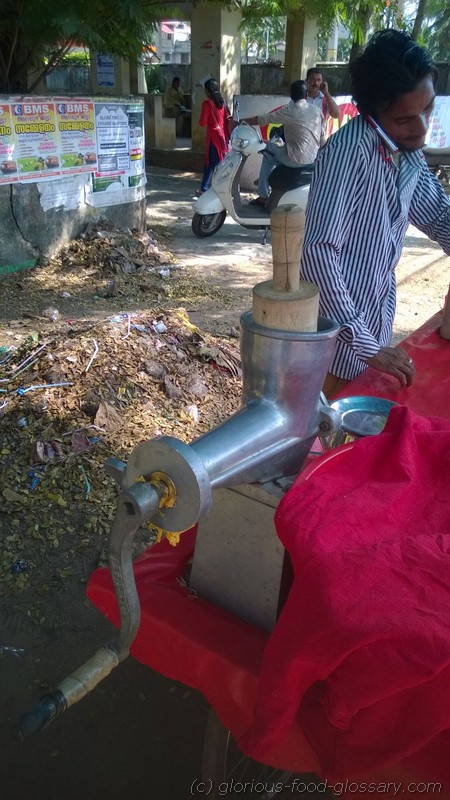 Above is a mobile Mosambi (variety of orange fruit)  juice vendor. (Please see related article on Mosambia) complete with the squeezer attached to his mobile store. 
Below is a young boy selling sugar floss or cotton candy in Allepey Beach, in Allepey, Kerala, India. He announced his coming with his pink-colored, individually packed cotton candy by ringing a bell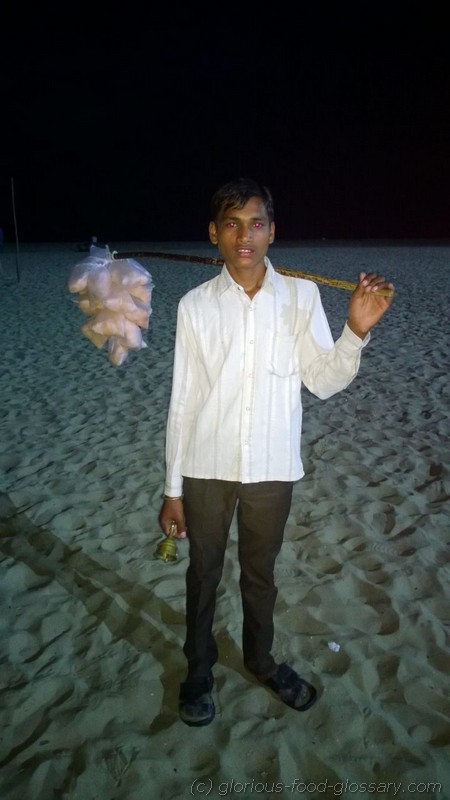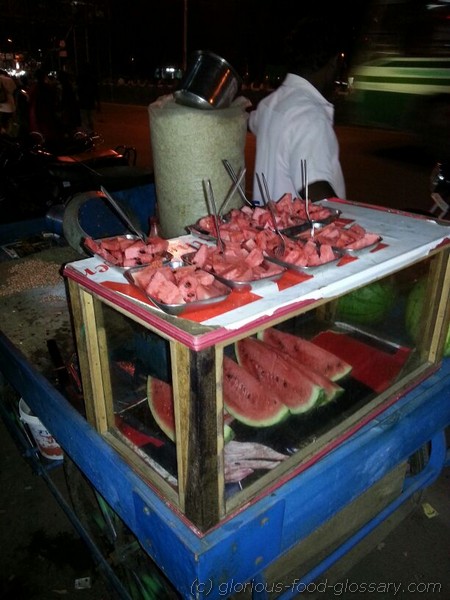 In one of the main streets in the city of Coimbatore, Tamil Nadu. mobile fresh watermelon vendor on a wheel cart.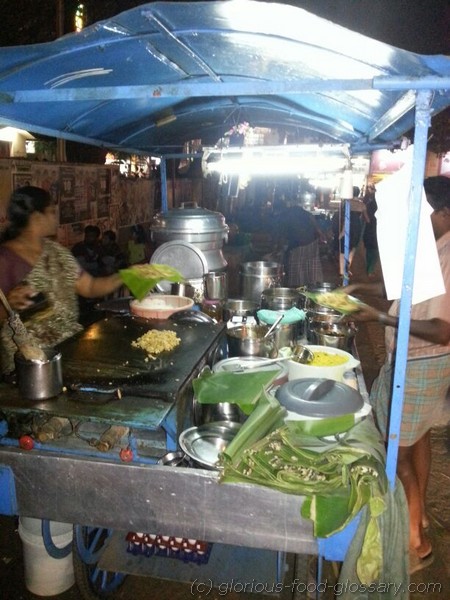 Above is  a street scene in one of the main streets of Coimbatore. A mobile shop called Thukkada selling Porotta, Chappati and assorted curries as toppings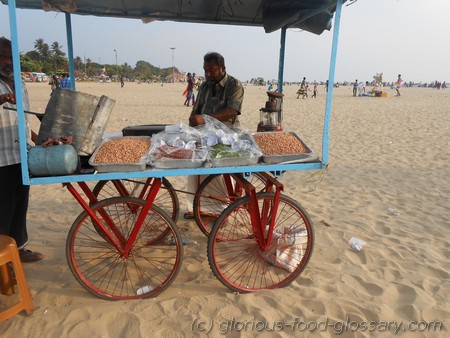 Above is my favorite vendor in Allepey Beach. He is selling newly fried Masala-flavored peanuts with lots of Curry leaves topped with finely chopped red onions. The peanuts are served as usual in a cone-shaped newspaper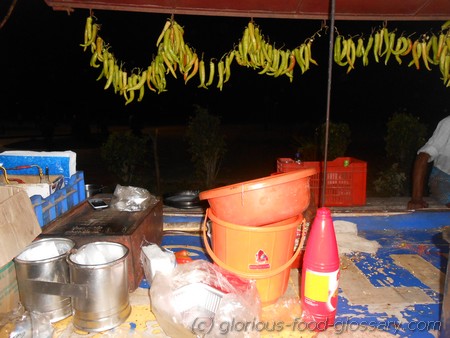 I just got a small talk with the owner of this wheel cart selling 2 kinds of Badji during night time in Allepey Beach. He sells Banana Pepper and Pakora Badji. Both looks so delicious, but I did not try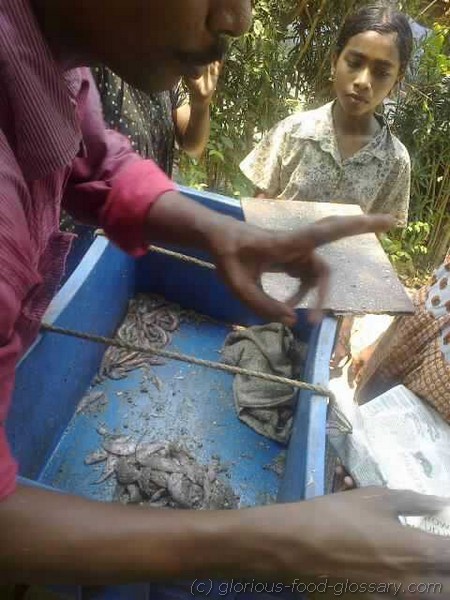 Meennnnnnnnnnnnnnnnnn, this is how the roaming fish (Meen) vendors in Allepey announce their arrival. This man is roaming various streets in Allepey, selling fresh fish and other seafoods, such as Kakka Erachi and Shrimps.
More pictures of Meennnnnnnn (Meen is fish in Malayalam) roaming vendors below: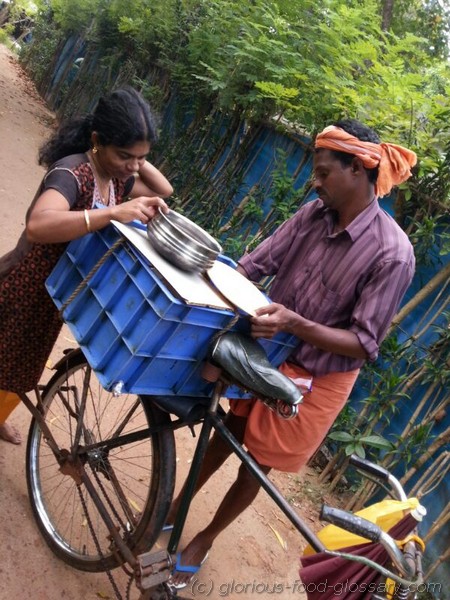 His mobile store is his bicycle with a tied plastic container full of fish and other seafoods.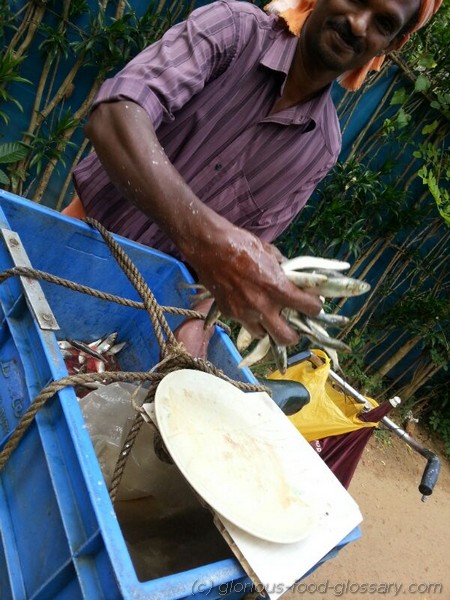 No matter how diffucult it is to sell because of the hot weather, they can still manage to smile for me when I request them for a photo. Amazing people!
Below is a fresh fruit roaming vendor complete with a garden umbrella attached to his mobile cart which he pushes to go around town