Naranga Achar/ Naranga Achaar refers to Lemon Pickle in Kerala, India. It is cooked the same way as any other Achar/Achaar (Please see relate article on Achar/Achaar). It is made from lemons cut into wedges and bite-size pieces then cooked with spices, vinegar, salt and curry leaves . 
All Achar/ Achaar are best served with newly cooked rice with fried fish or meat.
Achar/ Achaar is a regular food which is almost always available in any Kerala home. 
Below are pictures of Naranga Achar/ Achaar prepared by my family friend in Allepey, Kerala, India. As always, like Manga Achar, it is delicious. I love pickles, so I enjoy this particular treat from Allepey.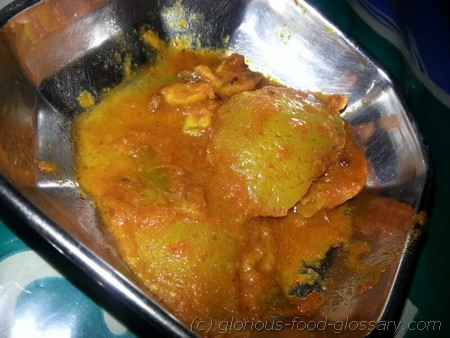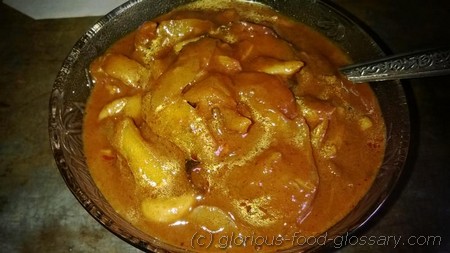 This Naranga Achar is a bit saucy, while the first picture is a bit drier, but I they are both tasty. I like the drier version, though especially with fried fish.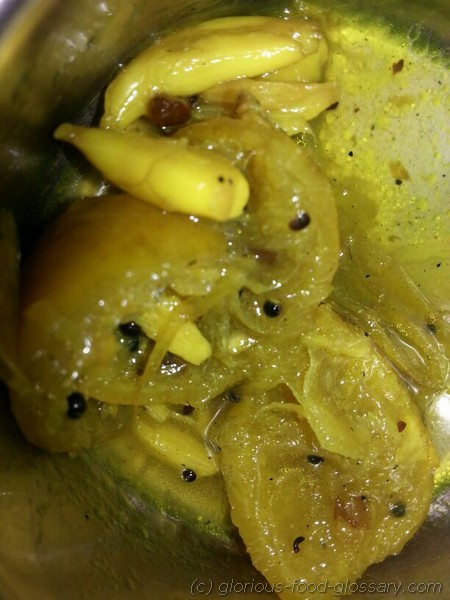 I can see the pieces of Garlic and the Kadugu (Black mustard seeds). I miss the delicious sweet and sour taste of this particular Achar.