Oliebollen refer to Netherland's  version of donuts, but without holes. Oliebollen is a Dutch term that literally means "oil balls". It is a traditional Dutch snacks which is available anytime and anywhere in the country, although they are mostly enjoyed during the New Year. 
Oliebollen can be made with raisins and currants and are called Krentenbollen and even some bits and pieces of apples. They are served warm drizzeled with powdered sugar and sometimes ground cinnamon. 
Here I was in Amsterdam to ring New Year 2013 and enjoying these traditional Dutch Donuts called Oliebollen and Krentenbollen. I am truly blessed to spend New Year with my cousin and her friends over the warm Oliebollen.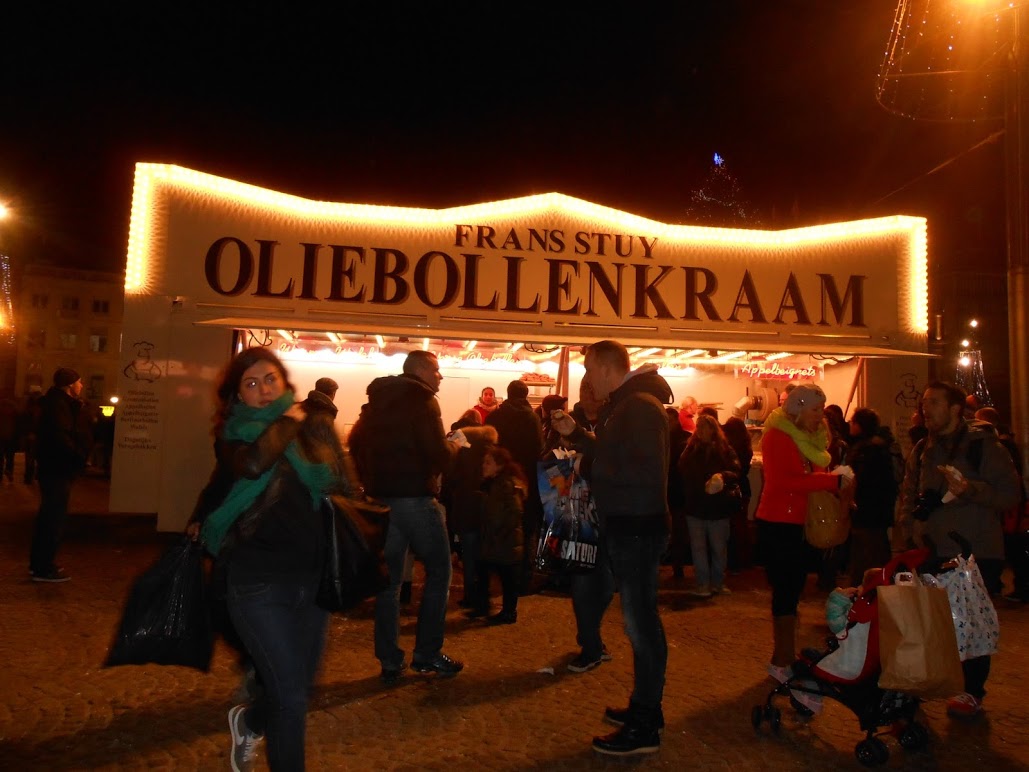 ---
List of books: Oliebollen