Panaderia is the Filipino term for local bakery/bakeshop located around almost neighborhood in the cities,  as well as in the  provinces of the Philippines. A Panaderia  is a common sight in any localities all over  the Philippines with glass counters that display local bakery products like Pan de Sal, Pan de Coco, Spanish Bread, Kalihim, Machakaw, Pinagong, Eggpies, Macarons, and a lot more. These Panaderia also  bake cakes for all occassions. 
In the Panaderia, especially in the rural and provincial areas,  the breads and other baked products  sold are simple, almost crude, but comforting. These  Panaderias sold breads, biscuits and crackers alongside pies, cakes, pastries, and candies, a wide, assorted and diverse selection that fully utilized the skills of the Master Baker called Panadero in Filipino.
A visit to a Panaderia in the Philippines is something one will definitely enjoy. I, for one always feels like a child when I visit a local Panaderia. I want to taste everything. It evokes a lot a happy memories of the days gone by.
Please visit My Blog - www.glorious-food-glossary.blogspot.com for more pictures of the Panaderia scene in the Philippines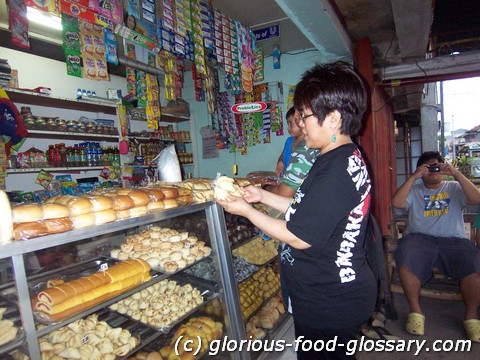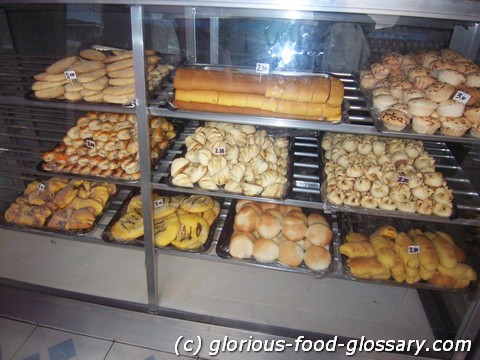 ---
---
List of books: Panaderia