Kozhuva Achar/Achaar  is the Malayalam word for Pickled Anchovies. One of the many seafood Pickles being prepared in Kerala, India. To cook, Kozhuva Achar, fresh Kozhuva is needed, they are cleaned by removing the head and guts then like all other Achar, they are cooked with lots of spices, Onions, Garlic, Ginger, Vinegar, Salt and of course Curry Leaves . (Please see related artcile on Achar for different spices used for cooking Achar)
Kozhuva is the Malayalam word for Anchovies. This fish is also called Natholi or Netholi, hence Kozhuva Achar is also called  Natholi or Netholi Achar.
Below are pictures how Malayalee housewives prepare Kozhuva Achar and the finished product. Seafood Pickles (Kozhuva, Kakka Erachi, Tuna Achar) are my favorite Pickles from Allepey, Kerala, India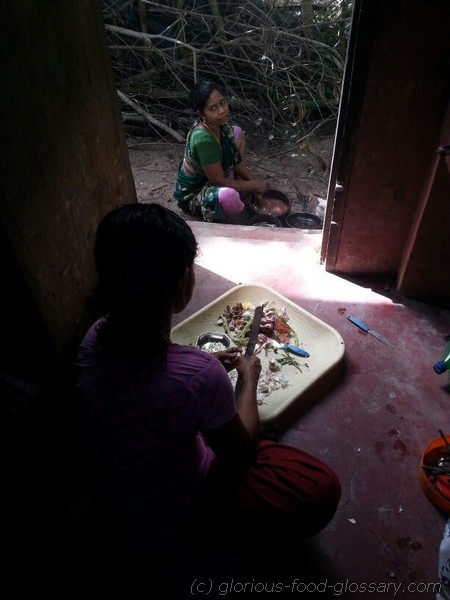 This is my second family in Allepey, Kerala, India preparing to cook Kozhuva Achar for me. Aunt Lily is cleaning the fresh Kozhuva while Gracy is cutting the red Onions and peeling the Garlic.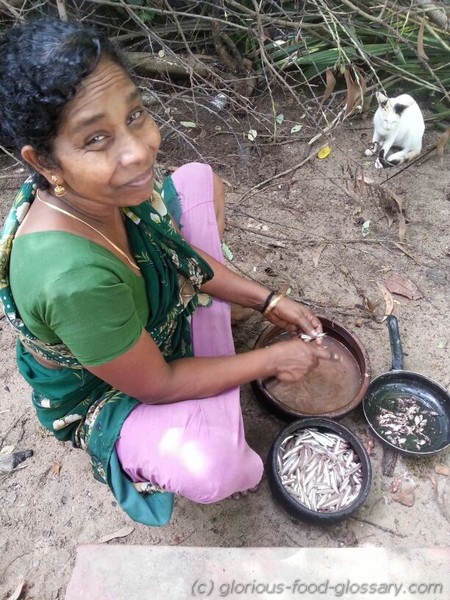 Aunt Lily patienly cleans the fresh Kozhuva, one by one to remove its head and guts to cook a delicious Kozhuva Achar. I leave a piece of my heart in Allepey because of what these ladies did for me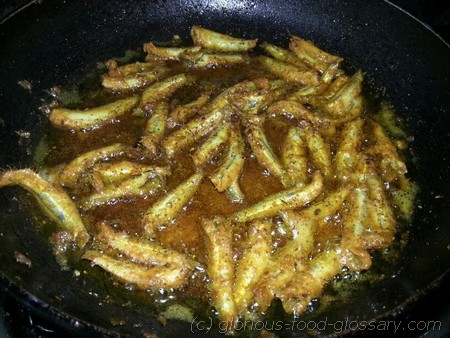 Kozhuva being cooked with spices above. 
Below is the finished product, Kozhuva Achar cooked in Kerala's traditional clay pot called Menchatti/Manchatti. Really delicious!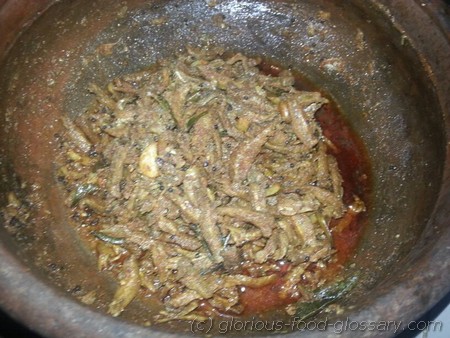 ---
List of books: Kozhuva,Achar/Achaar