Kodubale which is also spelled Kodbale or Kodu Bale  is one the popular deep fried snacks from Karnataka which is in the shape of a bangle or a ring . Kodubale is made with the use of rice flour, fried gram, Chiroti Rava or Maida) and finely grated coconut.
"Kodu" word has two meanings in Kannada language. Kodu is translated as "horn" and the other is a generic name for whole dried beans or long beans, as is "A lasande Kodu" for dried long beans. On the other hand, the word "Bale" in Kannada language means bangles in Kannada language, hence the name Kodubale therefore refers to rice flour bangles or rings.
Below are pictures of Rice Kodubale which I tasted in Kerala, crispy and good  but very spicy which I enjoyed a lot with ice cold soda.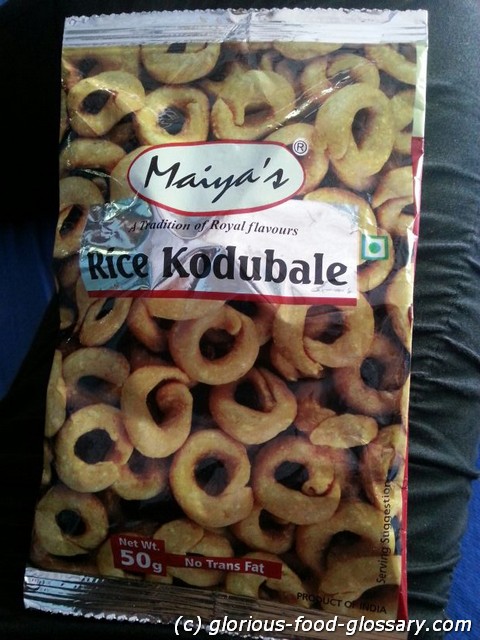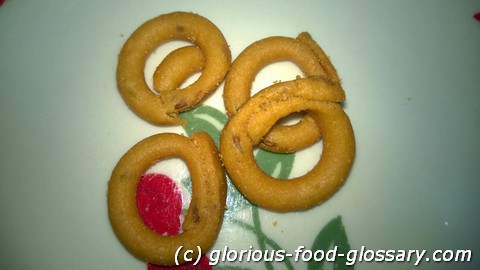 ---
List of books: Kodubale