Cream Bun refers to one of the delicious but simple snacks sold in Teashops (Chaya Kada) in Kerala, India which is made from a sweet bun, a brioche-like soft bun filled/stuffed with  sweetened whipped cream. 
These Cream buns also sometimes called Cream Bread  are usually eaten with hot Masala or Cardamom Tea and also with Black tea or Hot Coffee. 
I discovered these Cream Buns, below, in many Chaya Kada (Teashops) and Bakeshops/Bakeries  while on vacation in Allepey, Kerala, India. I love it, very simple invention. I  enjoyed it with Cardamom Tea. I intend to prepare something like this in Germany.
Below are pictures of this simple sweet snacks from Allepey.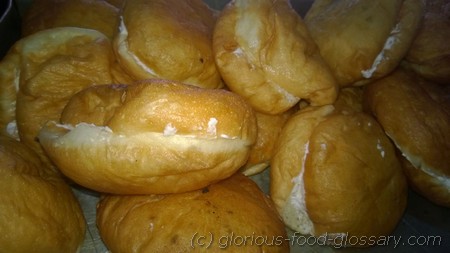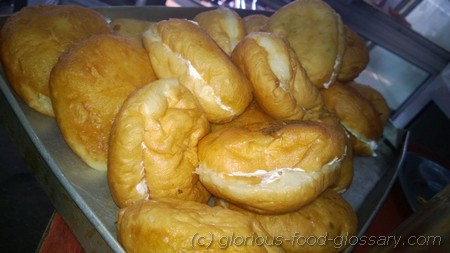 Below is a close up view of the Cream Bun and another one I opened so you can see the sweetened whipped fresh cream inside.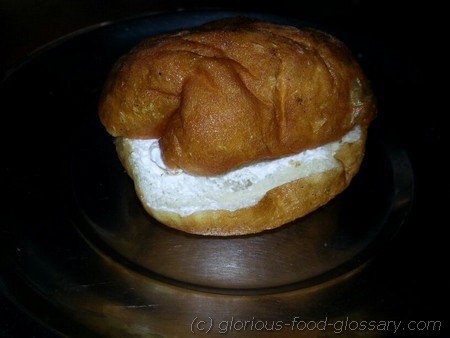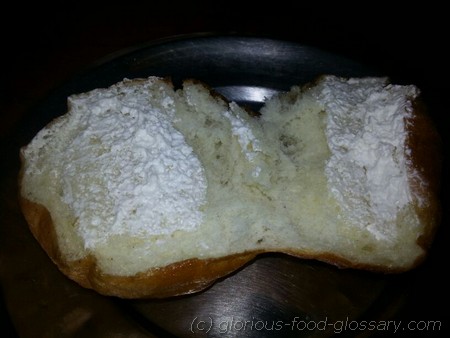 ---
List of books: Cream,Bun