Papaya Thoran is grated green Papaya stir-fried with grated coconut, lots of spices and Curry leaves . It is one of the traditional dishes from the Southern Indian state of Kerala
Thoran is a dry vegetable side dish with coconut added to it. It is a vegetable-based stir-fry made from finely chopped or cut vegetables cooked with grated coconut on it. Moreover, Thoran is sauteed or stir-fried vegetables or mixed (2 or more) vegetables with grated coconut . It is a part of Sadya. (Please see related article on Thoran).
Papaya Thoran is also called Papaya Poriyal in Tamil Nadu, another State in Southern India.
Below is a picture of my family friend in Allepey, Kerala, India, grating green Papaya for making her Papaya Thoran.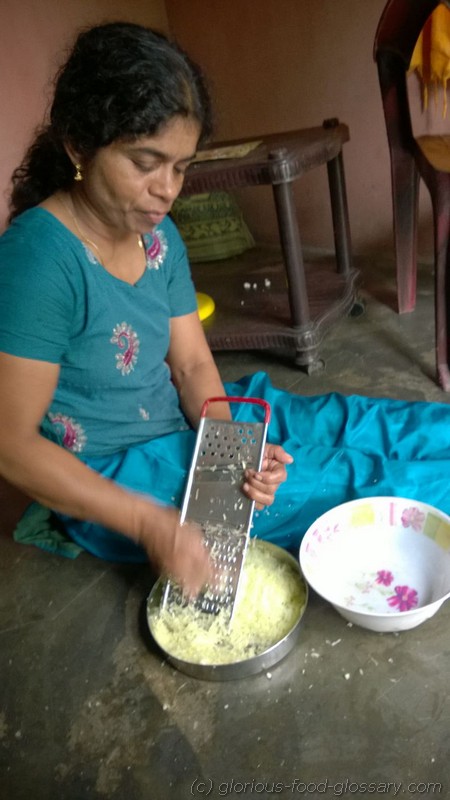 Picture of Papaya Thoran / Papaya Poriyal below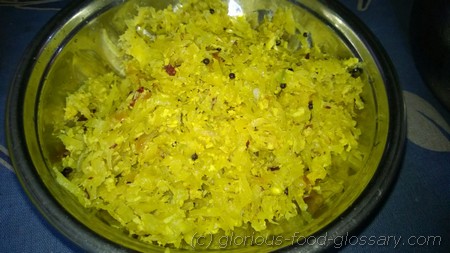 ---
List of books: Papaya,Thoran