Sobrasada Mallorquina refers to a kind of sausage; one of the specilaties of Mallorca, Spain. Sobrasada Mallorquina is very similar to Chorizo . It is also packed full of paprika that gives it a deep red color.
It can served as snacks (Merienda) by cutting it into thin slices and spread over warm bread and can also be cooked in the oven with a drizzle of honey, or lightly grilled and topped with cheese . It is also used for making various dishes,
Picture bleow is me eating Italian ice cream in Mallorca while admiring a store full of this Majorcan specialty. It is nice to have a family in Mallorca, we got to visit them and enjoy with our family  the traditional food of the place.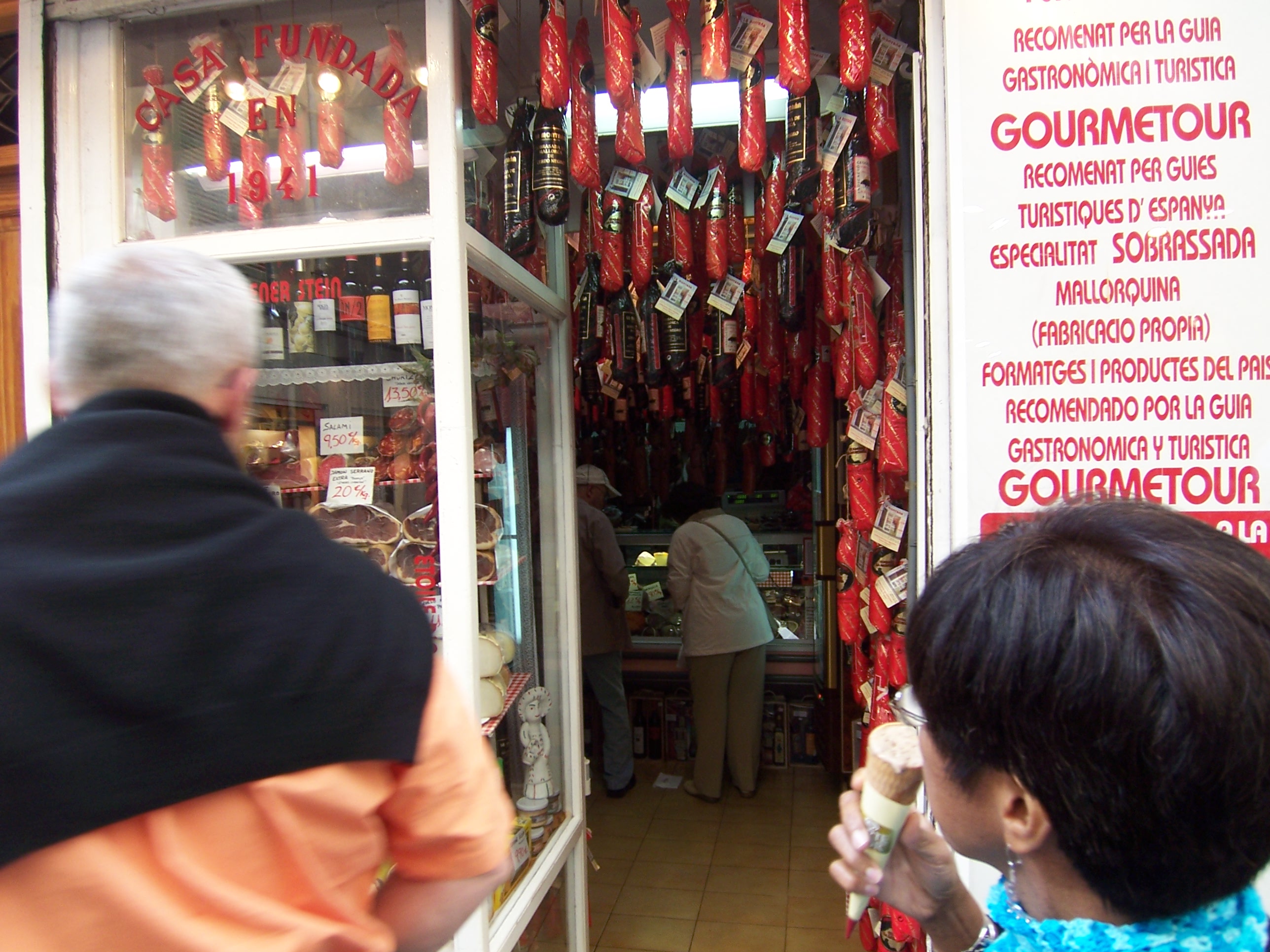 ---
List of books: Sobrasada,Mallorquina