Empanada refers to  a crescent-shaped pastry turnover stuffed/filled  with savory meats and vegetables fillings or sweet fruit fillings. Empanada's recipe varies from cook to cook. In Ilocos Region, in the north of the Philippines, there are already two (2) famous Empanada, the one from Vigan, Ilocos Sur and Empanada Batac from Batac, Ilocos Norte 
In the Philippines, some Empanadas are not only filled with meats, but pieces of meats, like pork and chicken are sauteed with small cubes of potatoes, green peas and some have raisins.
I am proud of the the Empanada which is sold in the San Pablo City, Laguna which is buy whenever I visit my relatives in Metro Manila as my treat coming from the province (Pasalubong, we call it in the Philippines) whenever I have my vacation in the Philippines. It is made by El Mare. Their Empanada are always freshly baked.
Here are the pictures of the Empanada from my city in Laguna. I think these Empanadas are baked in the oven so it is not oily, which make it light on the stomach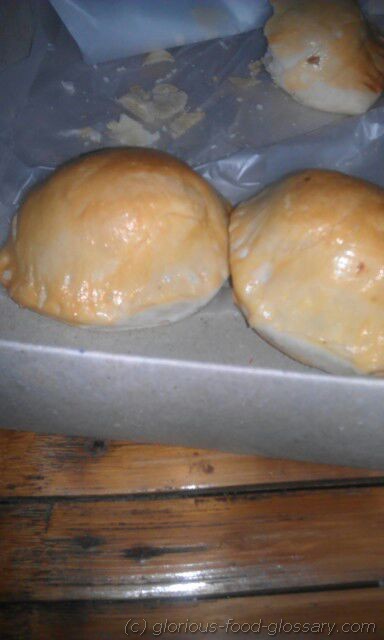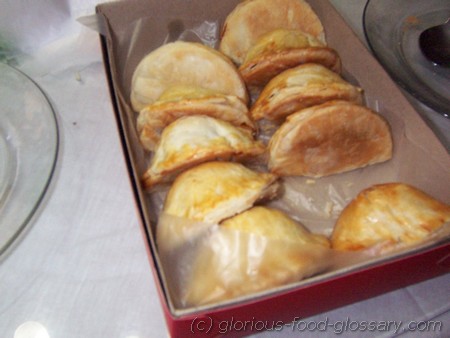 Below are various Empanadas I found in a Mexican Bakeshop in Houston, Texas. I chose the one with a sweet filling made of sweetened mashed pumpkins/squash and sweet potatoes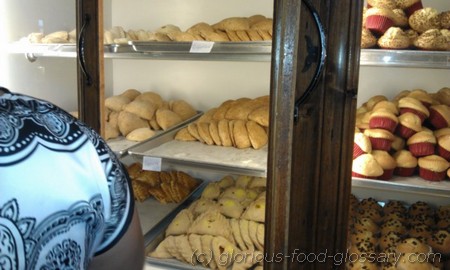 Below is an Empanada sold as street food also in my city in the Philippines during Food Night Market. Not so good because it is deep-fried and a bit oily, but it is a filling snacks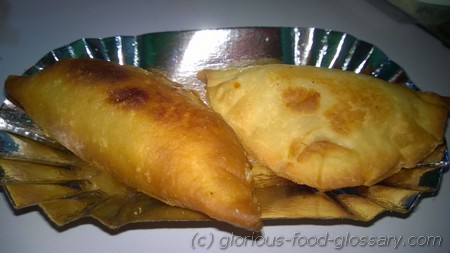 ---
List of books: Empanada