Kinchay is a Filipino term for asian celery. Kinchay is also said to be a Chinese Parsley, the flat leaf variety of Parsley and not the one with curly leaves.
Kinchay is used in the Philippines in several ways, but I can remember that my mommy used the leaves only to garnish her Pancit Bihon (Rice Noodles).
In Germany, I used it a lot, but the variety with curled leaves as shown in the Picture below.
Kichay is usually mistaken as Wan Soy (Coriander/Cilantro) as they look alike in so many ways. So as not to make mistakes , I always get a small part of a leaf and smell. It is really the smell that one can recognize if it is a flat-leaf parsley or a Coriander/Cilantro as Corianer/Cilantro has that very Special smell different from Kichay (Chinese Parsley)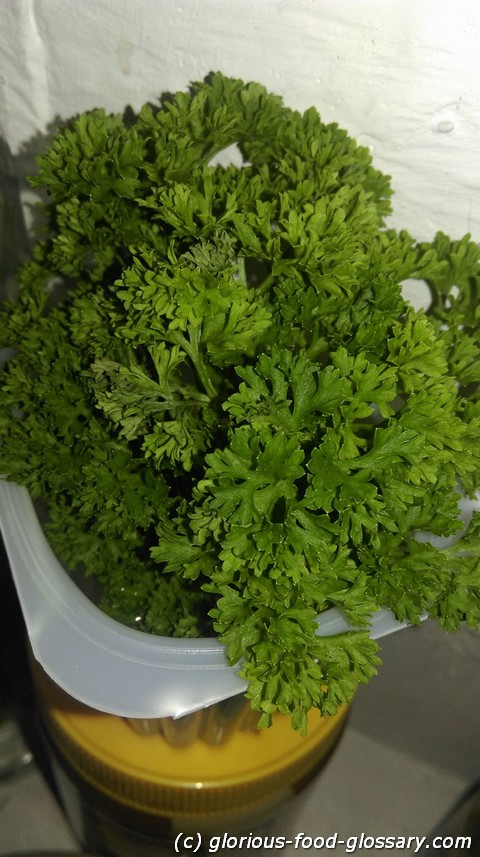 ---
List of books: Kinchay