Uzhunnu Vada refers to a fried fritter from Kerala looking like a doughnut made from Uzhunnuparippu or Uzhunnu Parippu also called Black Gram, Urad Dal/Dhal or Black Beluga Lentils.  
Uzhunnu Vada is also known in South India as Medu Vada, Urad Dal/Dhal or Black Gram Fritters They are served for snacks with hot tea or even for breakfast with a Meat Curry.
Uzhunna Vada is one of the mainstays in a Chaya Kada or Teashops in Kerala. In the district of Allepey in Kerala, they are always available on the display racks and often served with a Curry. 
Below are pictures of Uzhunnu Vada from one of the Chaya Kada (Teashops) which I frequneted when was on vacation in Allepey.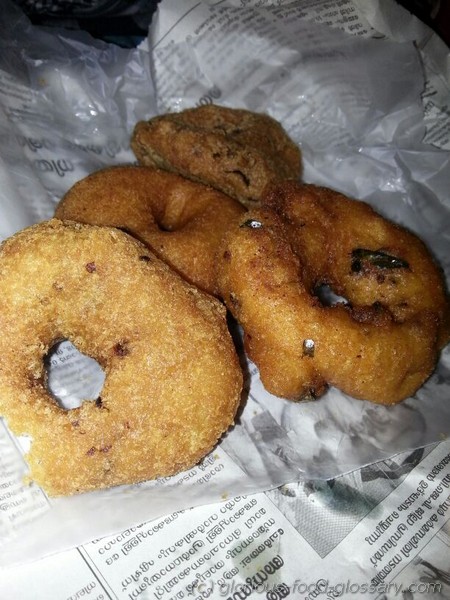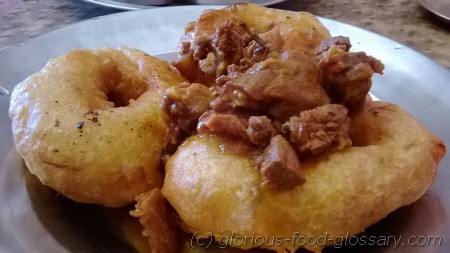 Uzhunnu Vada served with Beef Curry.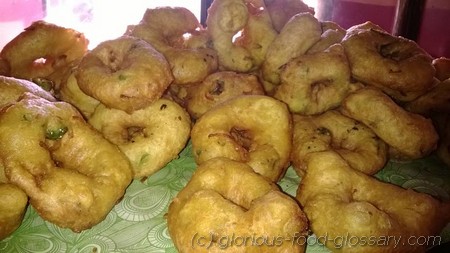 A Close up view of the Uzhunnu Vada on display in the said shop.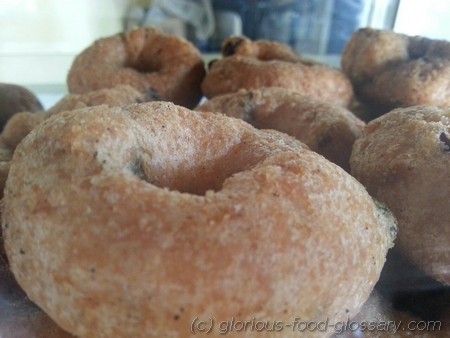 ---
List of books: Uzhunnu,Vada