Thenga Pachadi refers to a dish from Kerala, India which is Kerala's version of North Indian Raita. Thenga is the Malayalam word for Coconut and this version is made from freshly grated Coconut meat.
Pachadi is a traditional South Indian side dish  made of different kinds of  fresh vegetables, Yogurt, Coconut, green or red Chilies sauted and garnished in coconut oil with fried Kadugu (mustard seeds), Inji (Ginger) and of course and Curry leaves. It is usually served as an accompaniment for rice as a side dish or accompaniment for any meal or for snacks like Idli, Dosa, Bonda and others. Pachadi can be prepared with many type of vegetables and even fruit such as Pineapple and Mango.
Pachadi is also called Pacha in South India.
Below is a picture of Thenga Pachadi prepared as accompaniment for lunch meal in Allepey, a district in Kerala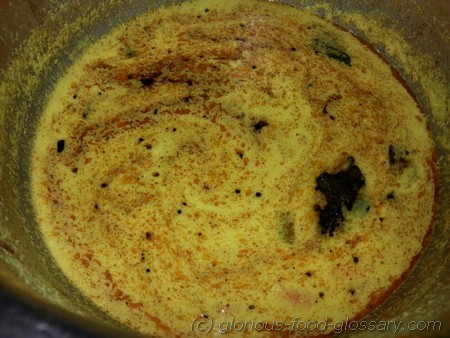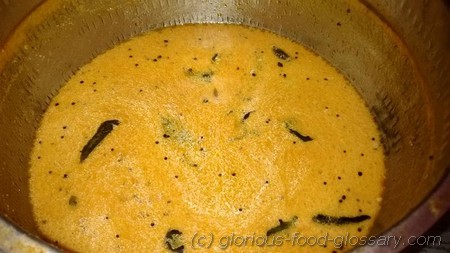 Seen clearly are the kadugu (black mustard seeds) and the swimming Curry Leaves. I love this side dish!
---
List of books: Thenga,Pachadi