Kurumulaku Pappas refers to a Kuttanad specialty made from mixture of thinly sliced Cabbage, Tomatoes, Green and Red Chilies and Curd, a bit of Salt and the basic ingredient which is Black Pepper, hence its name. 
Kurumulaku is the Malayalam word for Black Pepper.
Kuttanad is a region in the Allepey, Pathanamthitta and Kottayam Districts, in the southern state of Kerala, India known as the rice bowl of Kerala.
I have not found in my research a recipe for Kurumulaku Pappas, but this dish was originally prepared during a reunion in Kuttanad of my "second family" in Kerala during a harvest season in Kuttanad.
Below is a clear picture of this seemingly delicious and refreshing soup-like Curry made basically from Kurumulaku or Black Pepper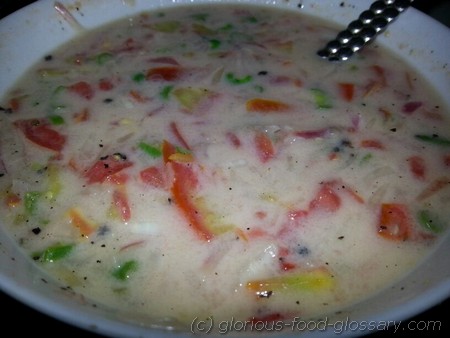 .
---
List of books: Kurumulaku,Pappas