Langos also spelled  Lángos refers to a fried dough from Hungary that is served with sweet or savory toppings. It is sometimes referred to as Hungarian pizza. Langos is one of the country's beloved snacks which is served in varieties of ways.
Langos was introduced by the Turks when they occupied Hungary.
It is served hot straight from the frying pan rubbed with garlic butter with sprinkle of salt, with shredded Cheese (Sajt), sour cream (Tejföl) for savory versions and for the sweet version, it is sprinkled with "Zimtzucher" (cinnamon sugar) or confectioner's sugar.
It can be eaten anytime of the day, be it breakfast, lunch or dinner or as a snack.
Langos is pronounced as "laan-gosh". Please see also article entitled  Lángos
Personal Note: I have no idea that Langos is from Hungary, all the while I thought that this is a food from Austria as I first tasted it during my 3 months stay in Austria in one of the fairs I have attended. I tasted both the savory version with garlic butter and the other one with a drizzle of confectioner's sugar. I actually bought 2 pieces,  I ate the savory one for my lunch while roaming around the fairground and the sweet one, I savored at home with a cup of black coffee. I love Langos and the memories it evokes during my time in Austria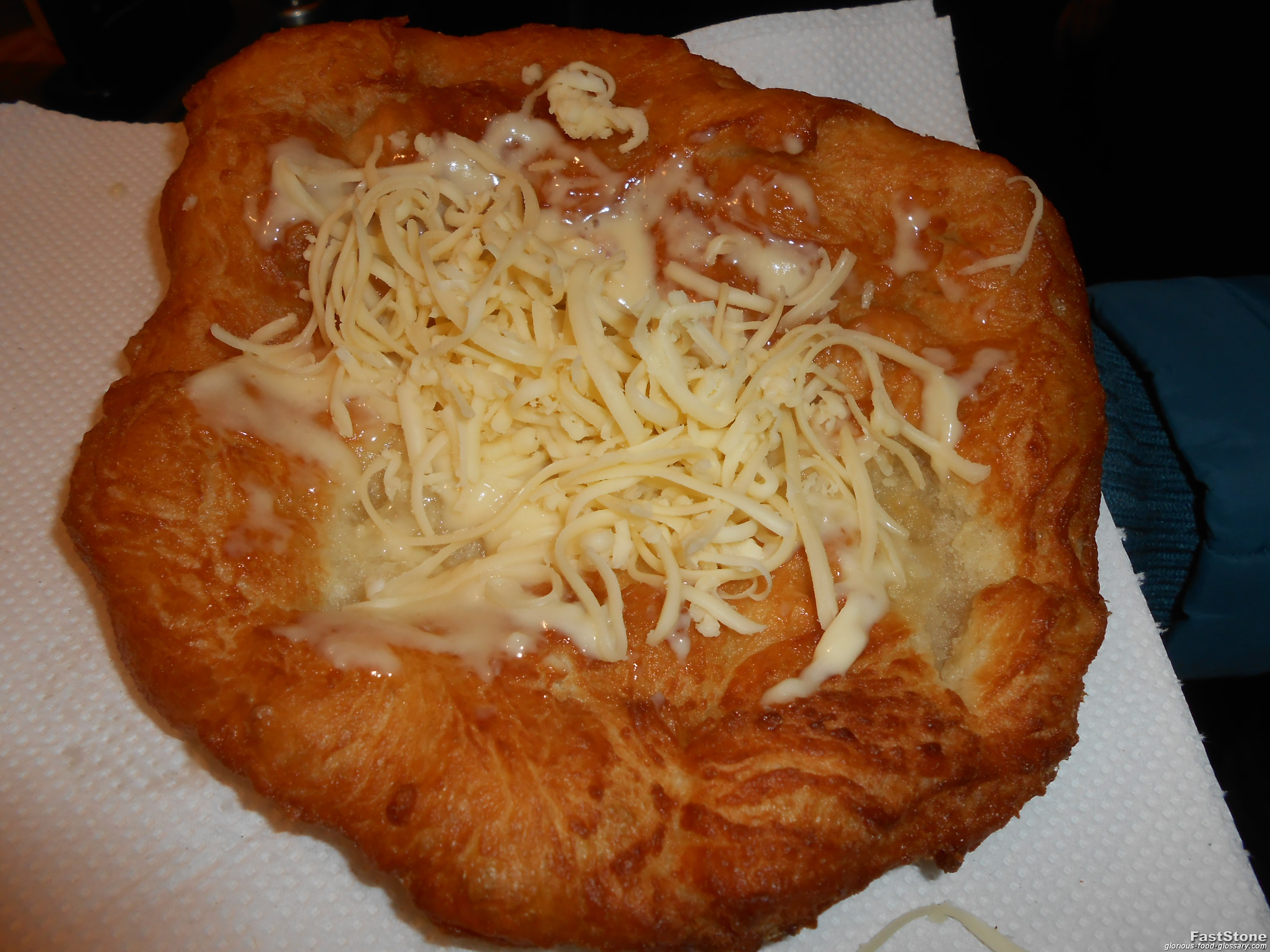 ---
List of books: Langos