Sayote is a filipino term for sechium edule, chayote, mirliton pear. Sayote also spelled Chayote is one of the vegetables in the Philippines. Sayote is often used for making Tinolang Manok, ingredient for Pancit and fresh Lumpia or cut thinly to make Ginisang Sayote (sauteed) with or without meat , but best when sauteed with peeled  shrimps and ground pork.
Its scientific name is "Sechium edule". It is called in various names, such as Vegetable Pear,  Chocho, Choco, Chow.chow, Christophine, and Mirliton or Mirliton Pear. 
Chayote is a type of gourd that is commonly used in many cuisines, especially in Latin American and Asian cooking.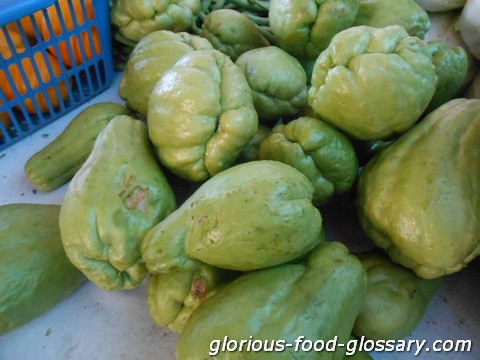 Here are some examples of dishes that use chayote:
Some similar things to "sayote" in the food context include: