Hopia refers to one of Philippines bakery products stuffed/filled with sweet mashed beans or  a pork mixture. Nowadays, it is also filled with violet colored yam called Ube.
Hopia is Filipino for Laminated pastries . Laminated pastries are those made with puff pastry, or pastry rolled with layers of butter (please see Laminated pastries).
The most popular shape of Hopia is round because anything round is said to be a symbol of good fortune among the Chinese. However, other shapes also came out, like the one on the picture below. Hopia  is like a small, local Filipino humble version of Moon cakes that the Chinese serve during the mid-Autumn festival , as Moon cakes are also filled with sweetened crushed beans
Polland Hopia which started in 1966  with a small store in Nueva, Binondo Manila was one of the pioneer Hopia manufacturers in the country and is well known for its aromatic taste. The owner, Mrs. Po had the original recipe straight from Amoy, China and recreated it. 
Below are pictures Hopia from a local Bakery/Bakeshop in Laguna, Philippines filled with Mung Beans.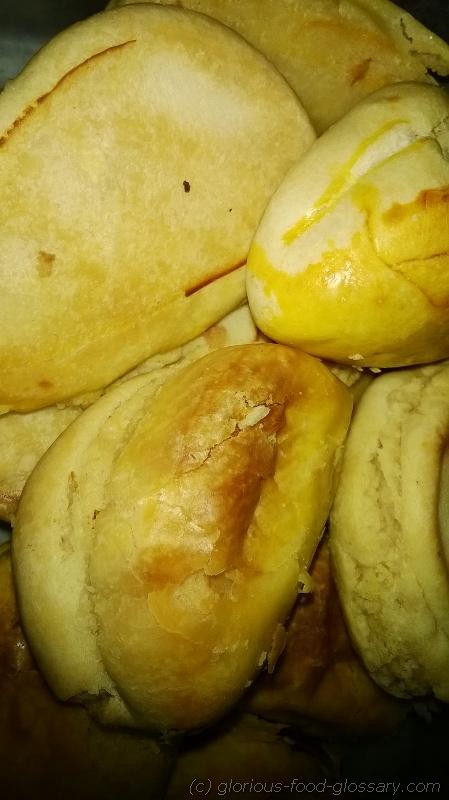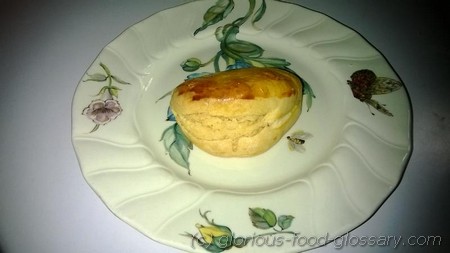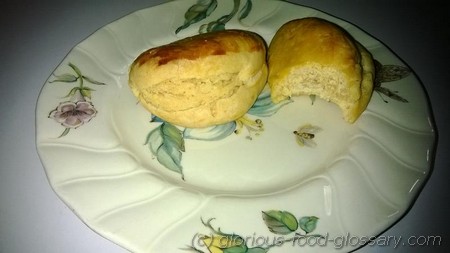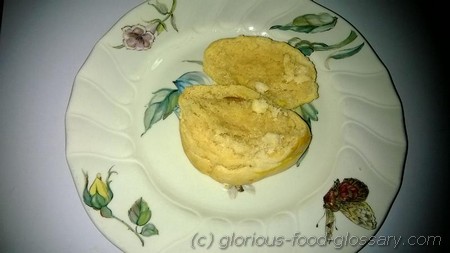 A closer look of the filling or stuffing of Hopia made from sweetened mashed Mung beans, called Munggo/Monggo in Filipino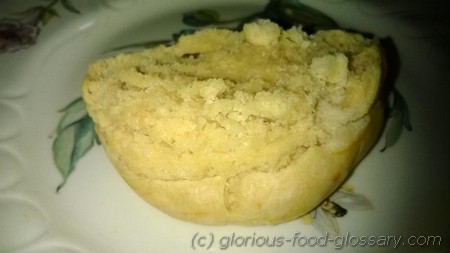 Below is one of the  local Bakeries in San Pablo City, Laguna where I come when I visit my home country,  the Philippines  to buy my favorite traditional breads, including Hopia. This is where I indulged on my favorite childhood snacks... bread of different kinds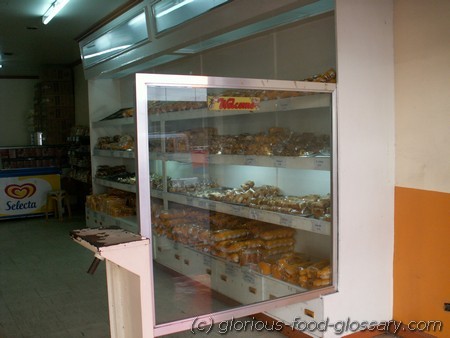 ---
List of books: Hopia